PMCT President, Beth Warnken, was presented with the Ken Kurzweil Social Justice Recognition Award at the NYSUT RA held on April 7-8, 2017 in New York City.
The Patchogue-Medford Congress of Teachers consistently evidences a belief in social justice issues. In 2016, they demonstrated this by:
Educating their colleagues, students and community about the dangers of domestic abuse.
Advocating for educational justice. n Supporting initiatives to combat hunger and poverty.
Demonstrating labor solidarity.
Championing women's issues, history and rights.
Championing racial justice.
This award was created as a result of a resolution passed at the 2016 NYSUT RA. The award recognizes those locals that have made a collective and sustained contribution to promoting social justice and human rights during the previous year. The award is named after longtime NYSUT Civil and Human Rights Committee Member and activist Ken Kurzweil, who spent years educating fellow NYSUT members and the local community on civil rights, social justice and human rights issues.
The PMCT delegates who attended the RA were Beth Warnken – President, Kevin Toolan – Vice-President, Alicia Connelly-Foster –  Secretary, June Gagnon – Elementary Vice President and Syndee Zegel – Political Action Chairperson.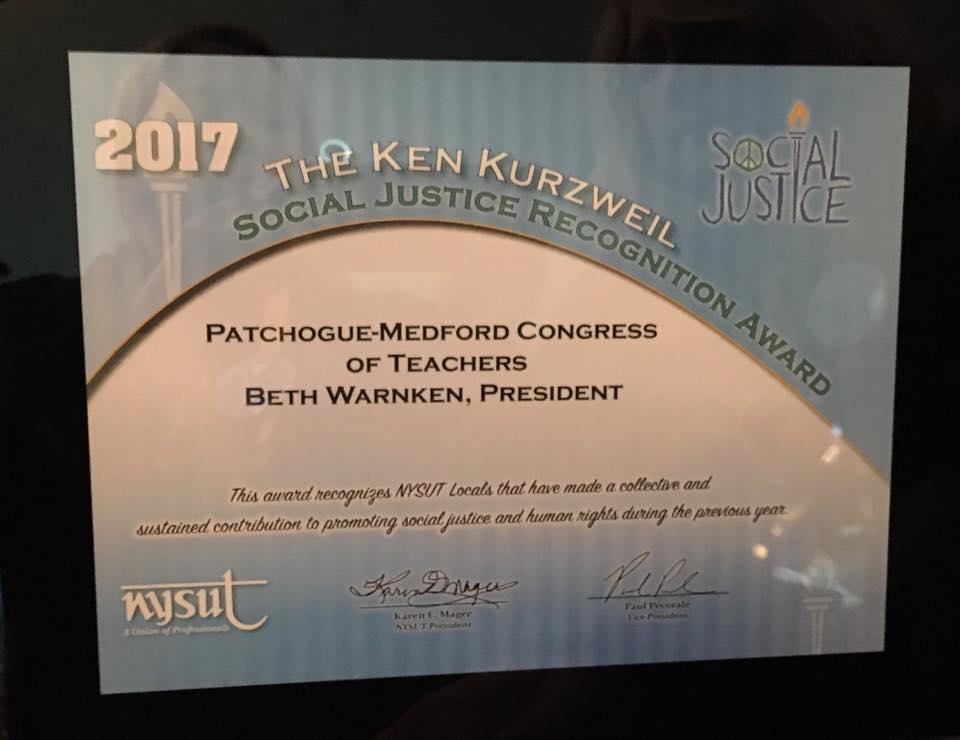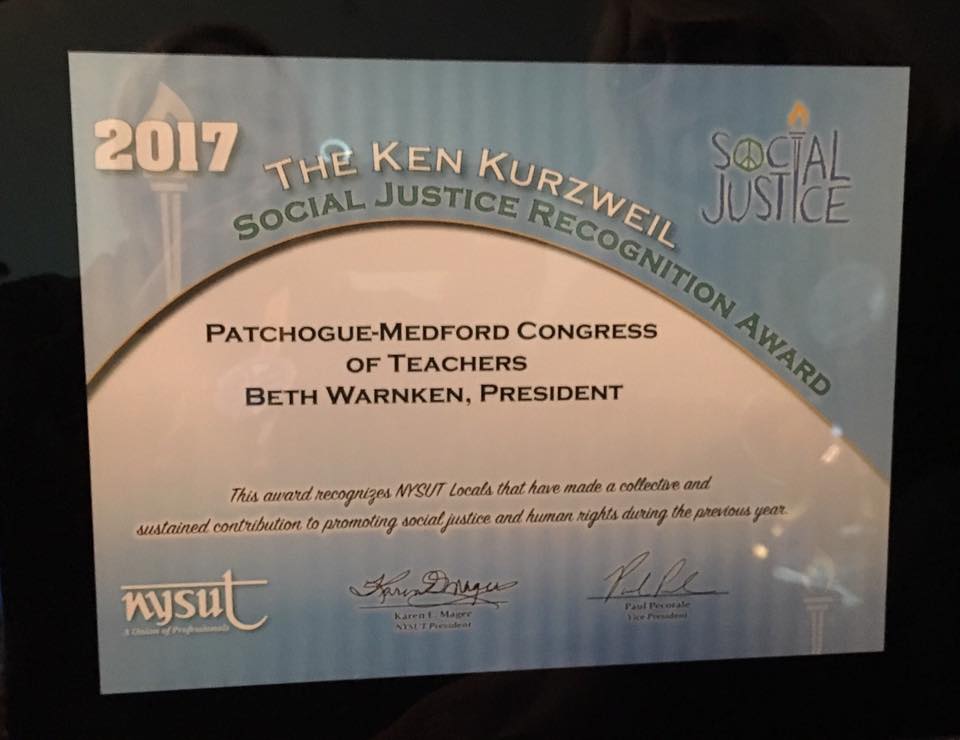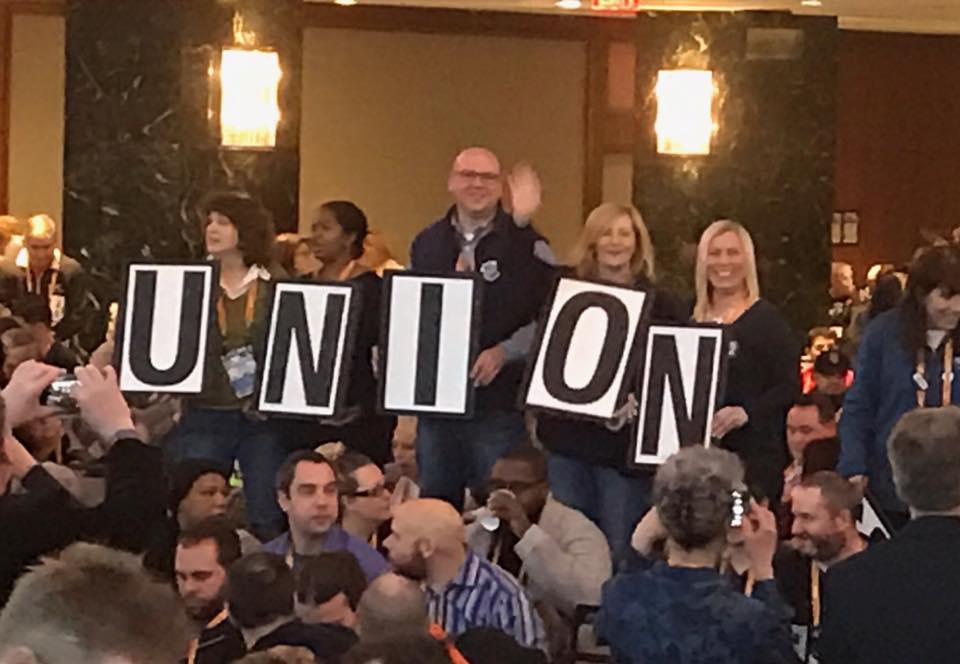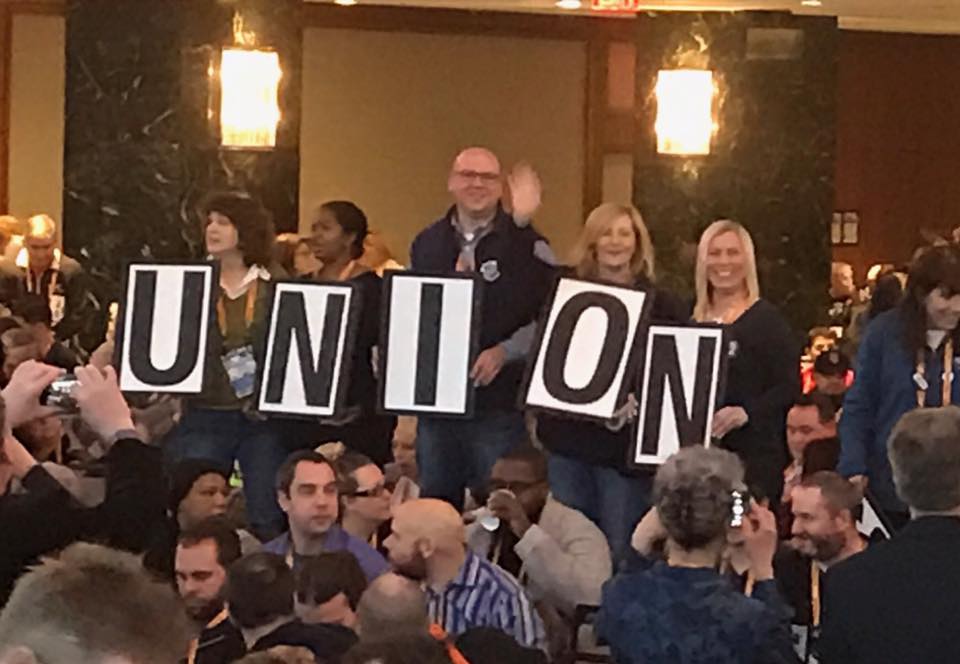 Kevin Toolan, Beth Warnken and June Gagnon are the ION in the picture above.