The 21tst Annual PMCT Student Citizen Awards were held on May 1, 2017 in the Saxton Middle School Auditorium. The ceremony began with the PM JROTC presenting the colors. PMCT President, Beth Warnken, then welcomed all the students, parents, teachers and staff to the event. Student Citizen Awards Chairperson, Kathleen Murphy and Superintendent of Schools, Dr. Michael Hynes, also addressed the audience. Christy Reinert accompanied by Brian Reich wowed the audience with inspirational songs from Yenti. The PMHS Jazz Band lead by Rudy Johnson also performed a great medley that topped off a perfect night.
Every one of the 550 PMCT members was involved in the selection of the student award winners. Students were chosen by their teachers based on the qualities teachers value most: responsibility, scholarship, citizenship, leadership and effort.
Mrs. Kathleen Murphy, the chairperson for the awards night, said: "The 21st annual Student Citizen Award Ceremony was a great success. It is a pleasure to honor our students who exemplify the characteristics of Citizenship, Scholarship, Responsibility, Effort and Leadership. I look forward to witnessing the success of these students as they learn and grow in the Patchogue Medford Community."
Congratulations to all our winners!!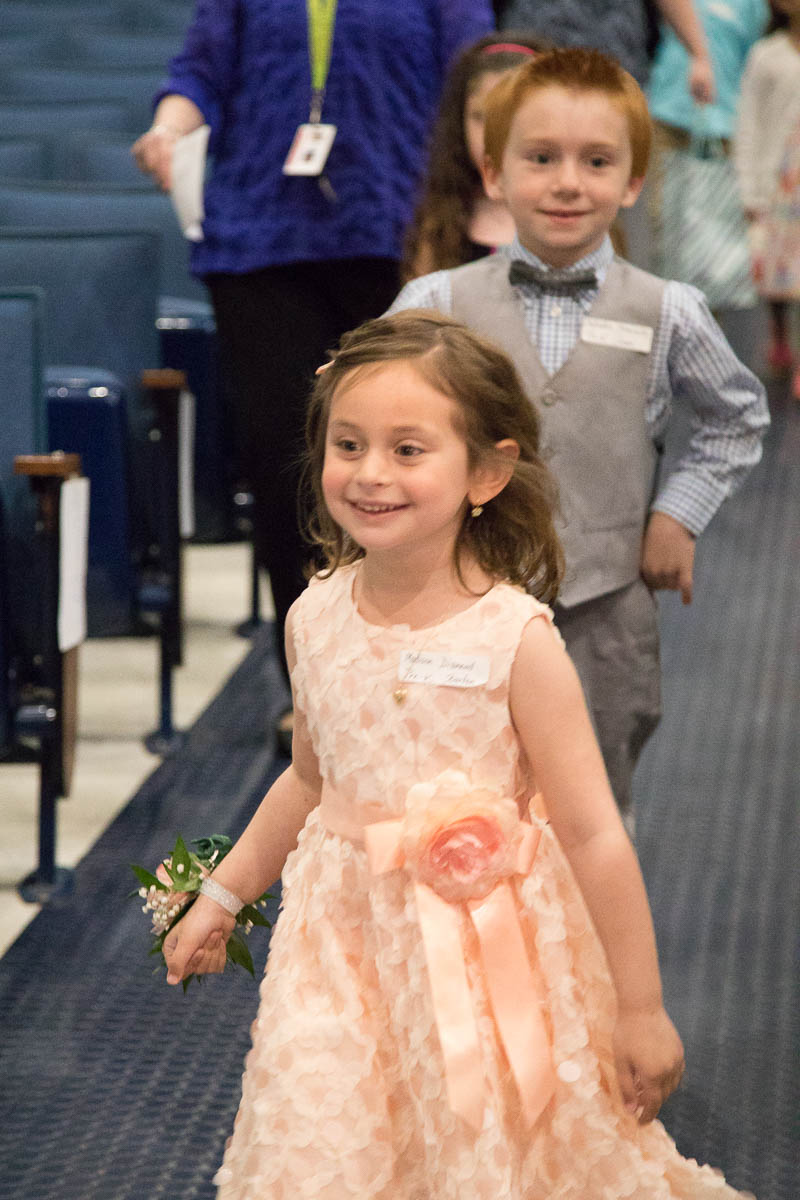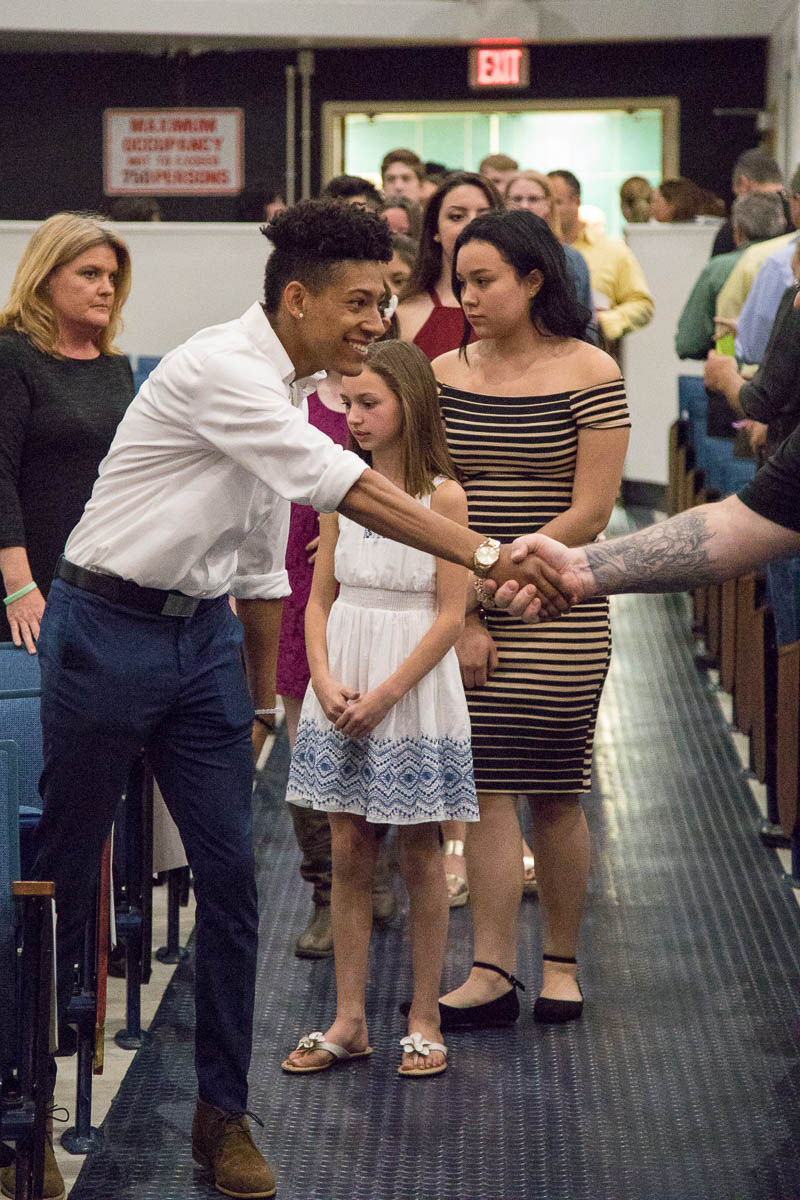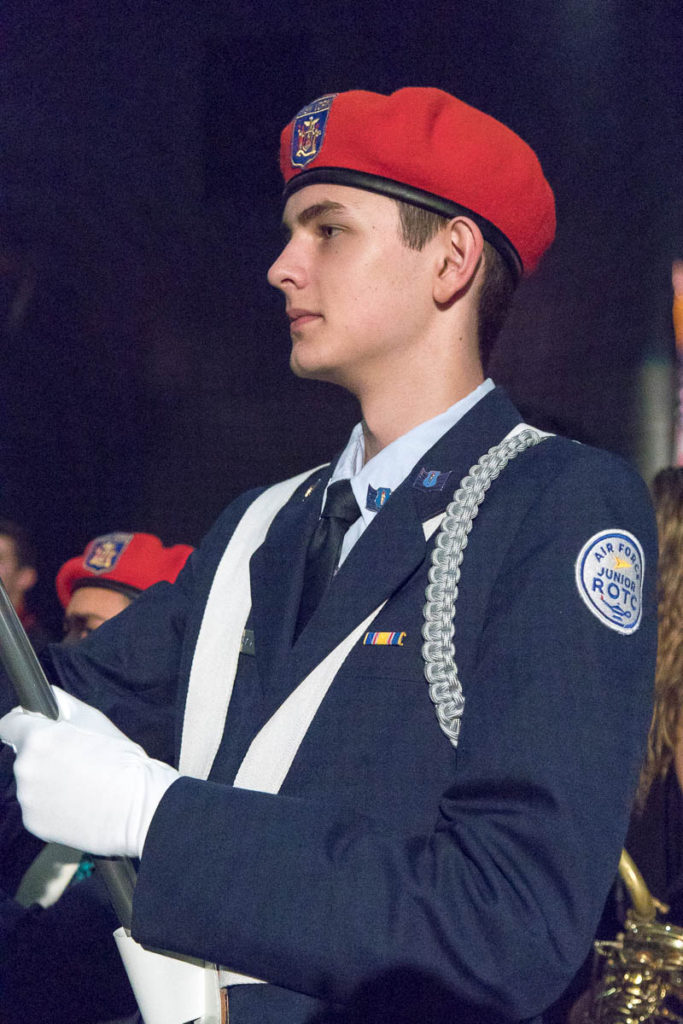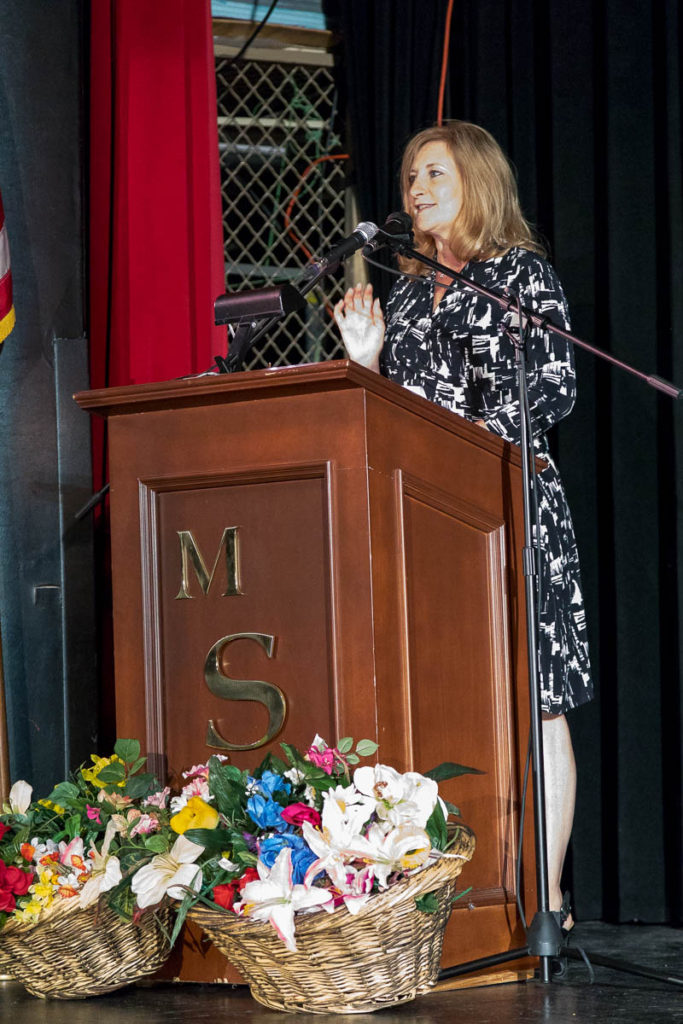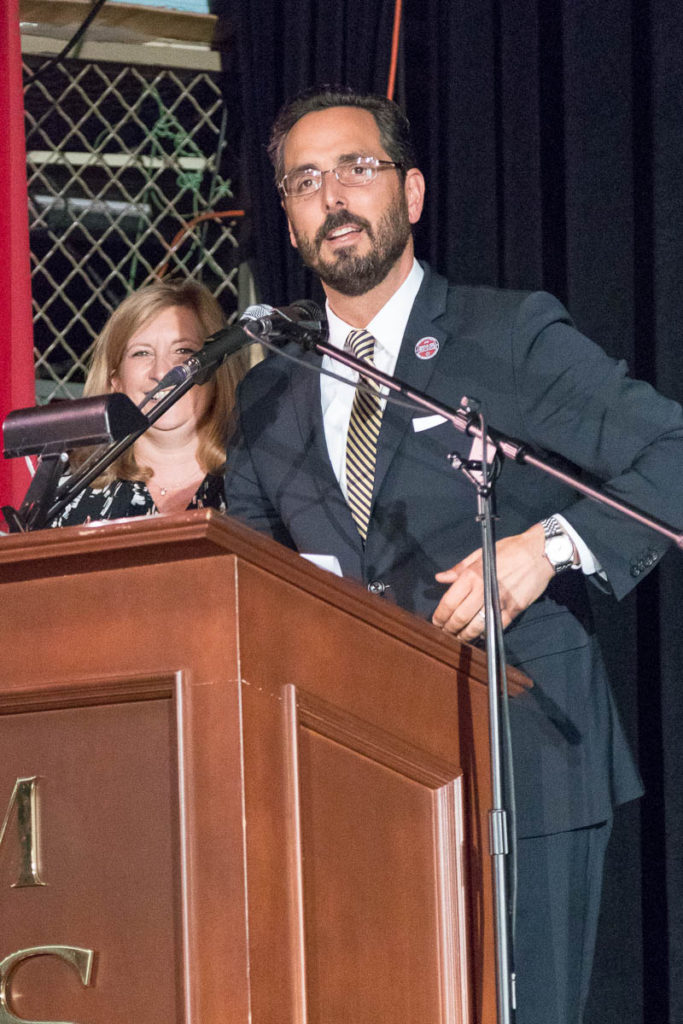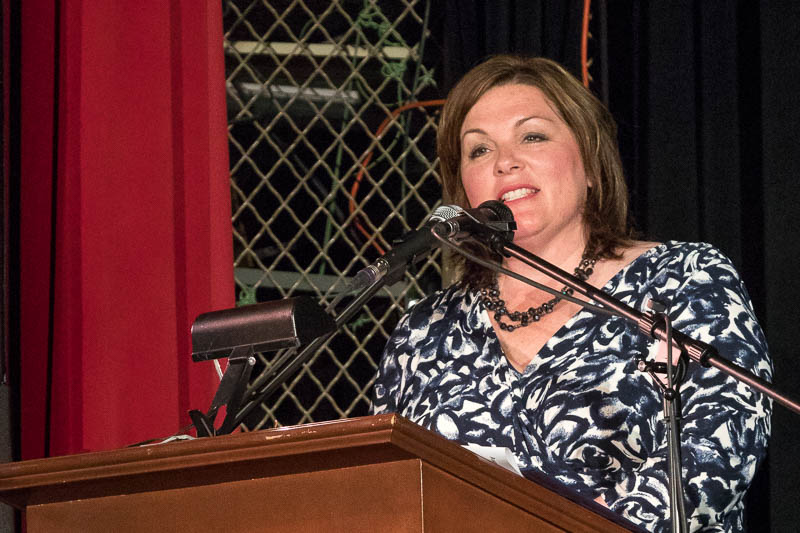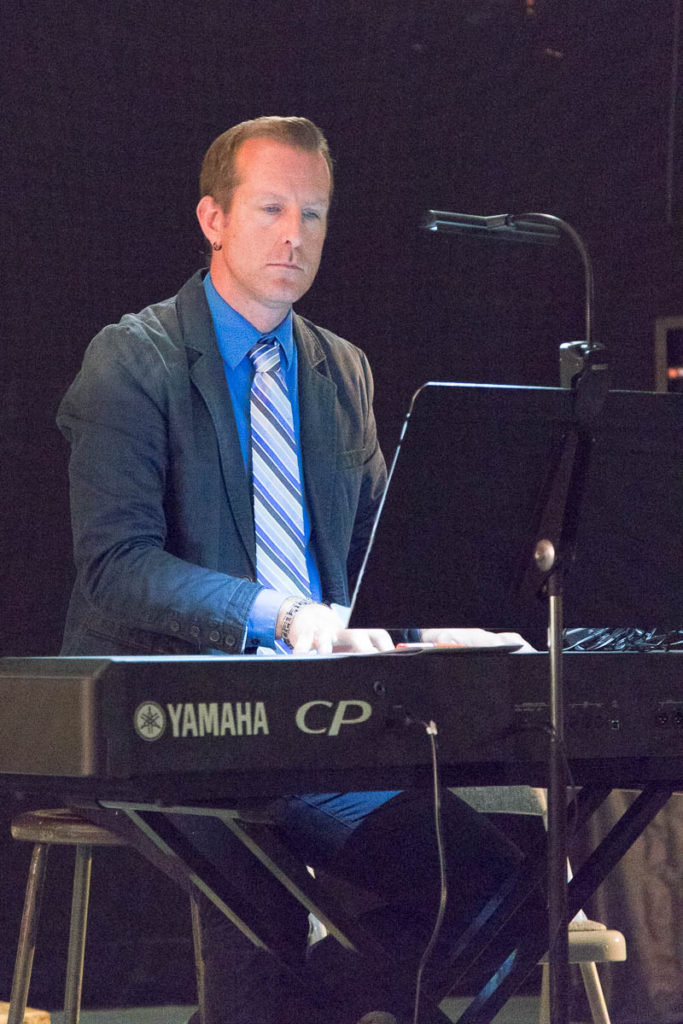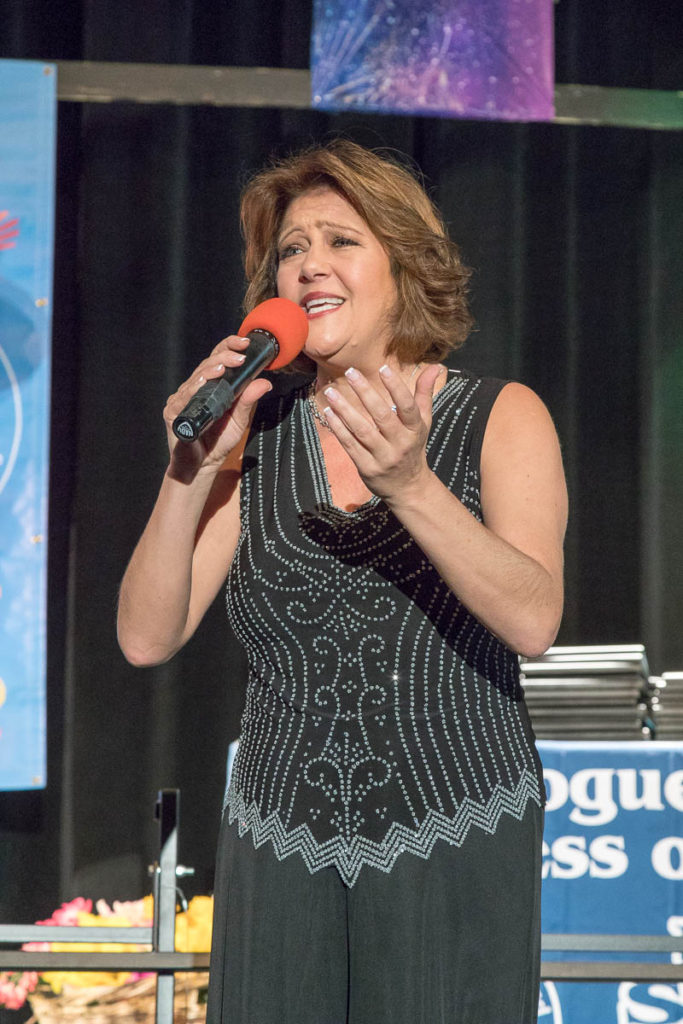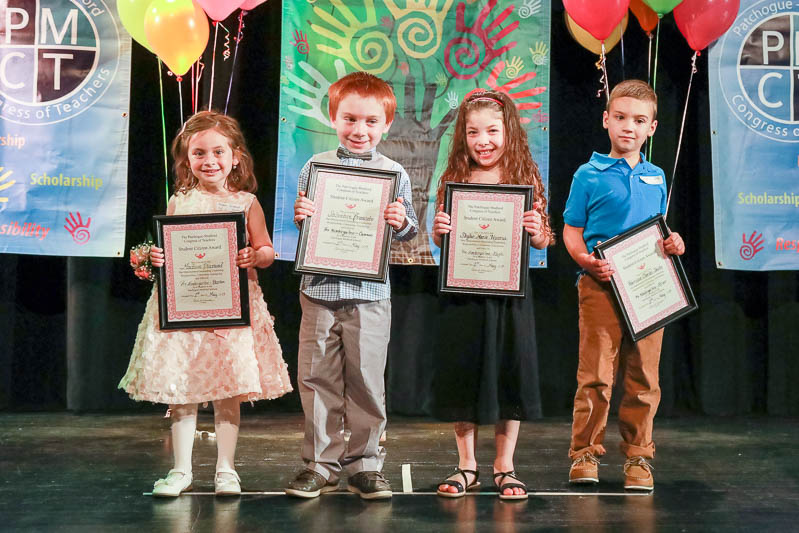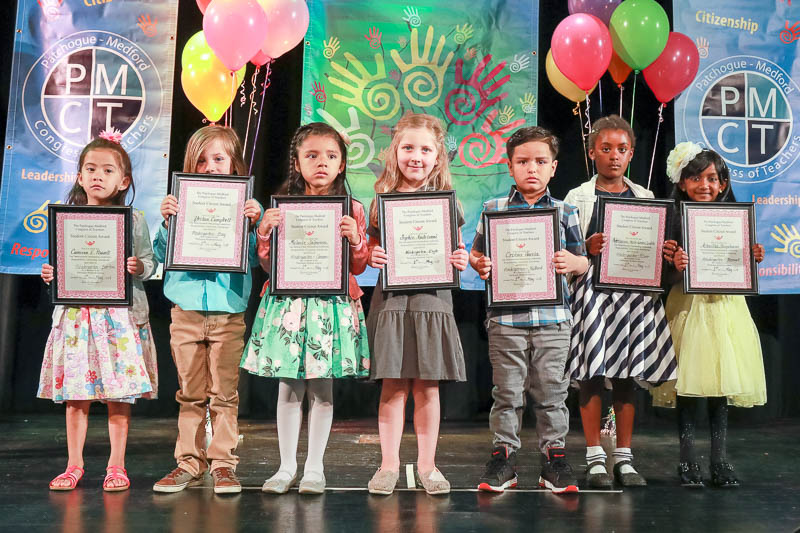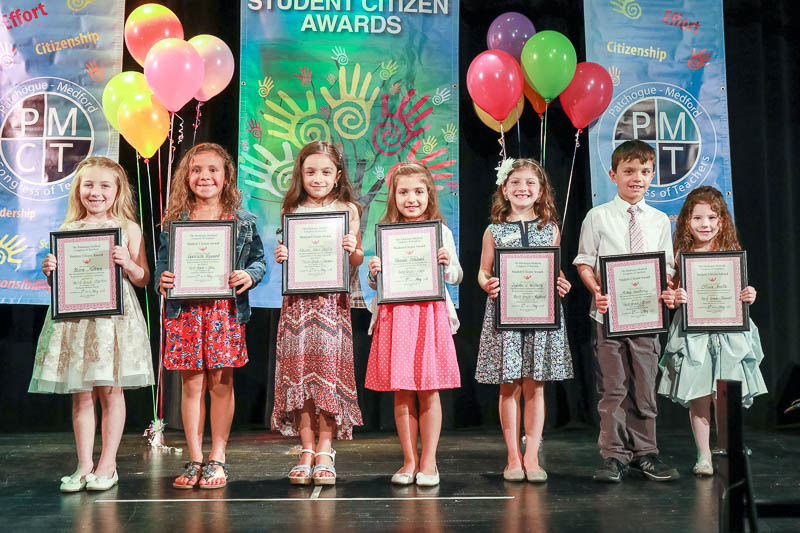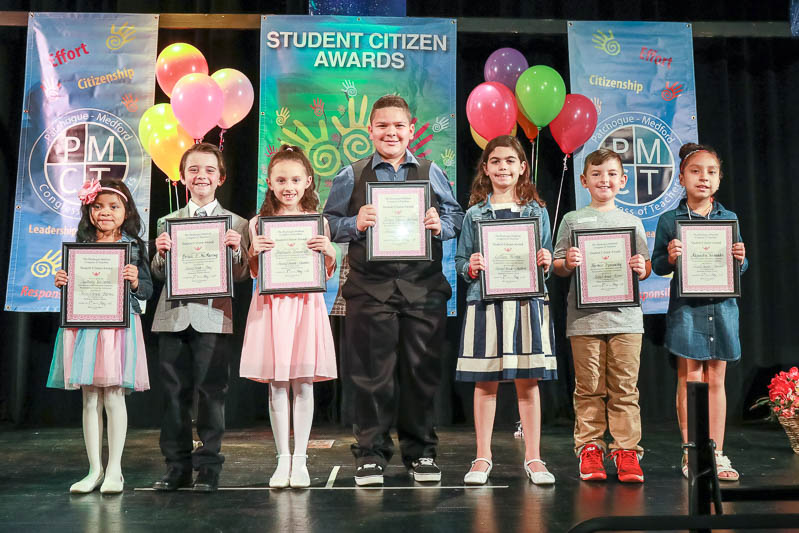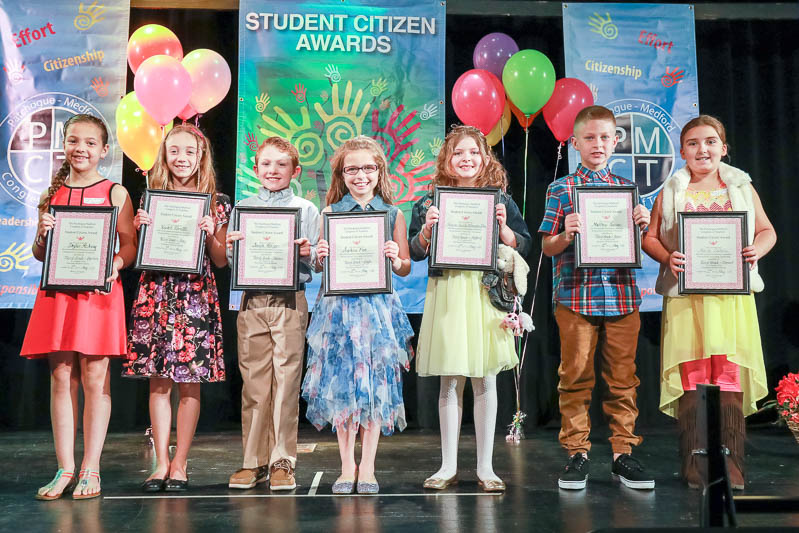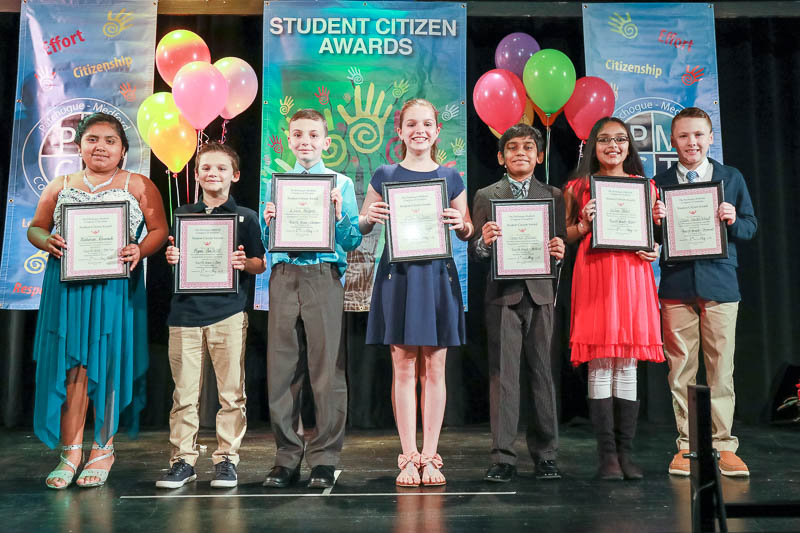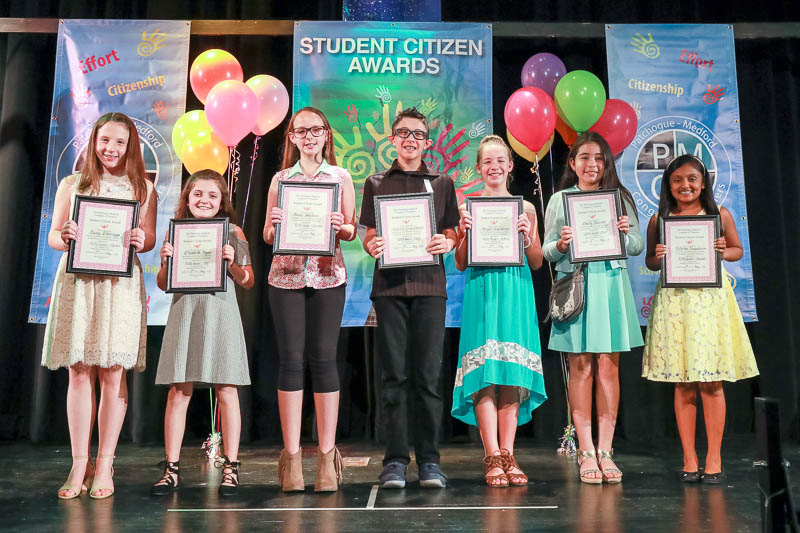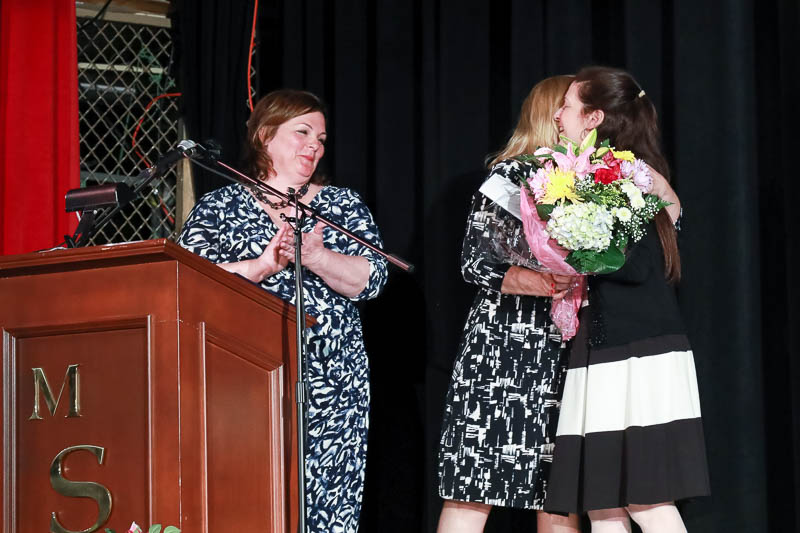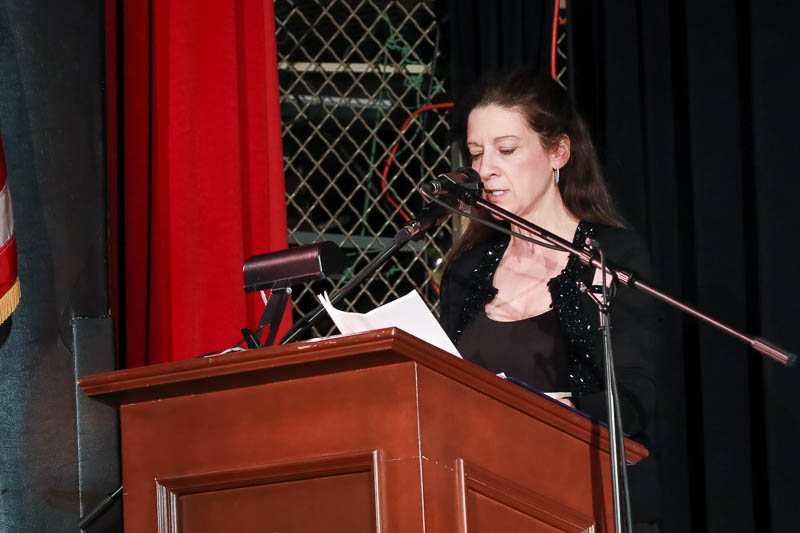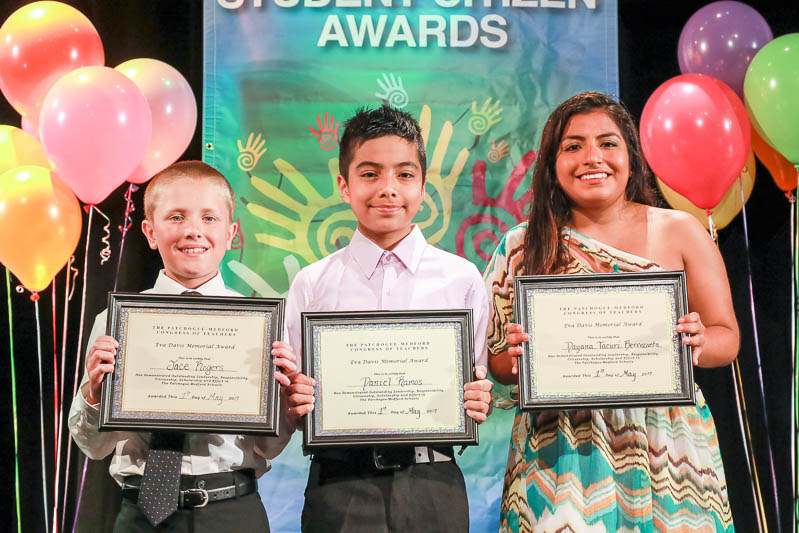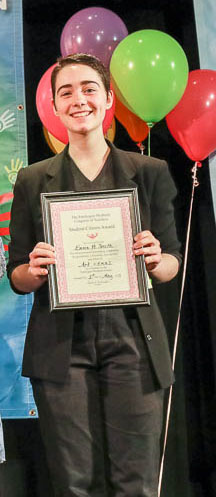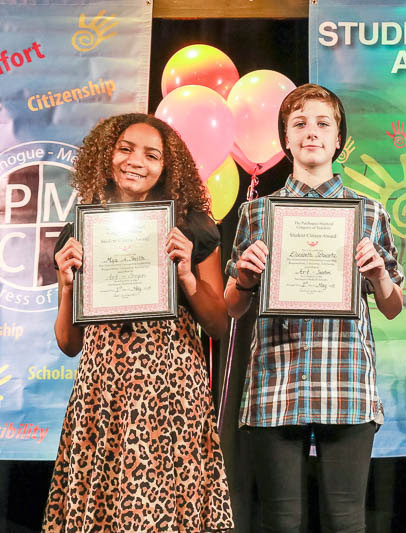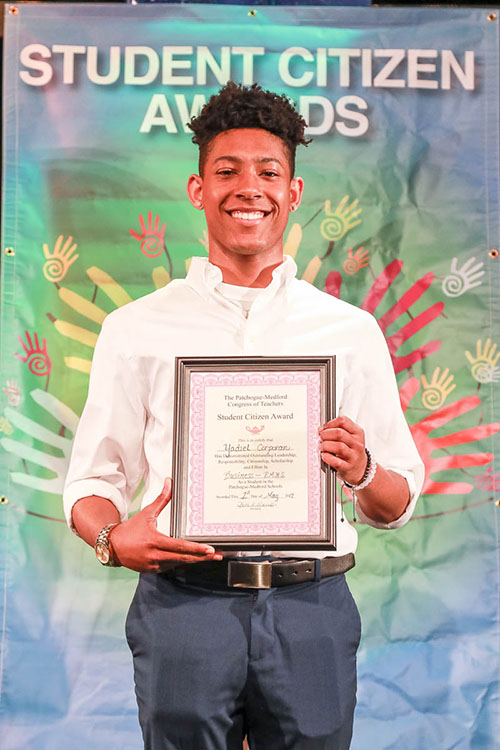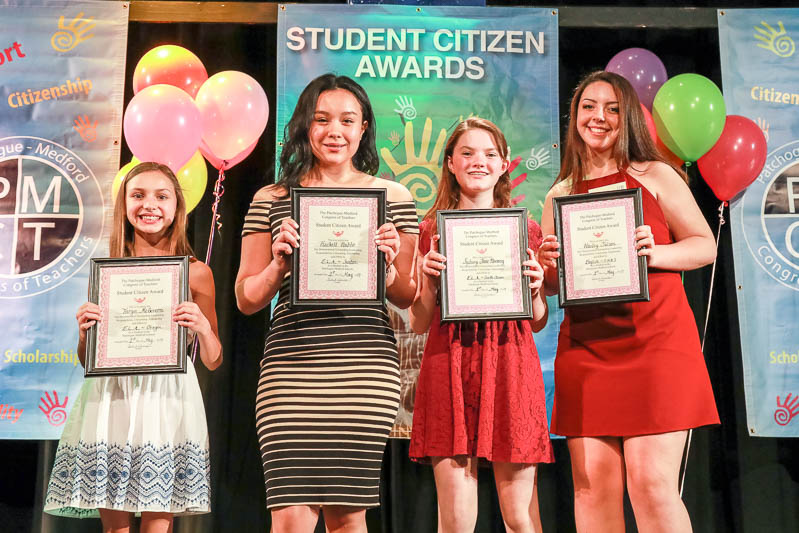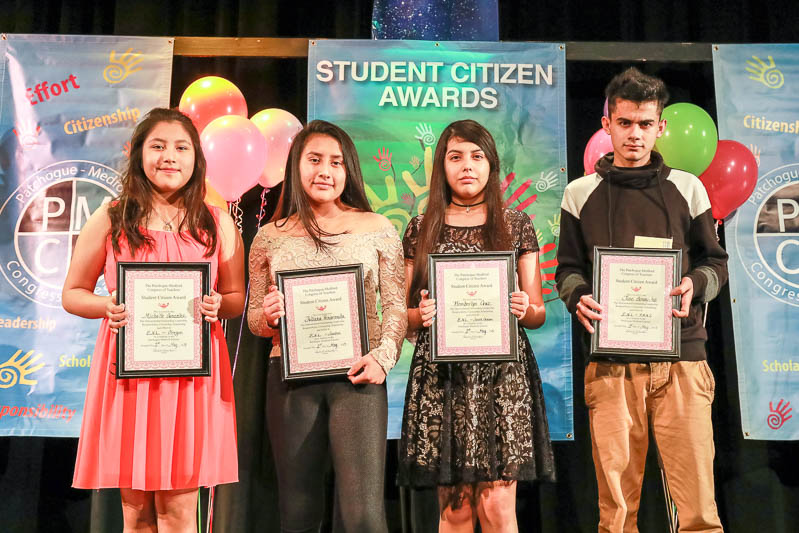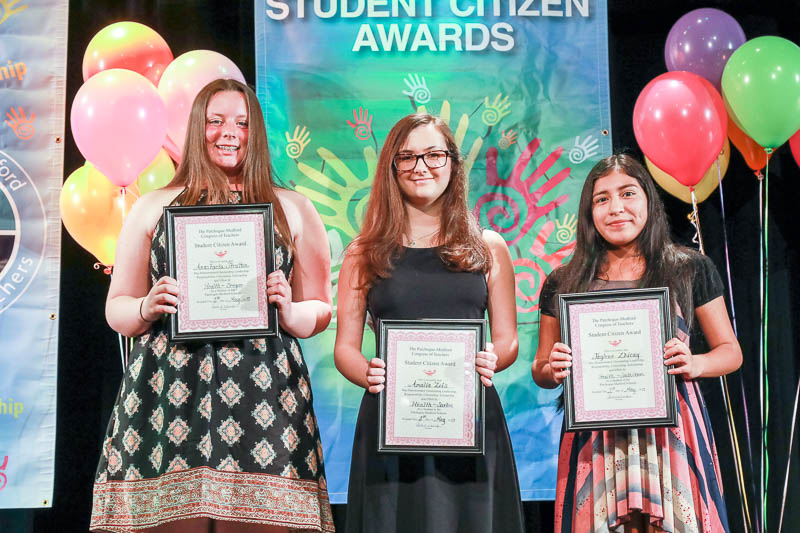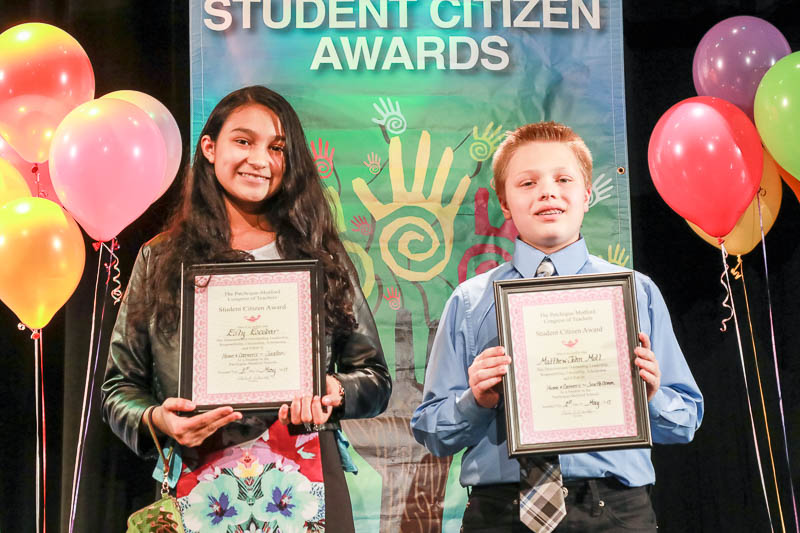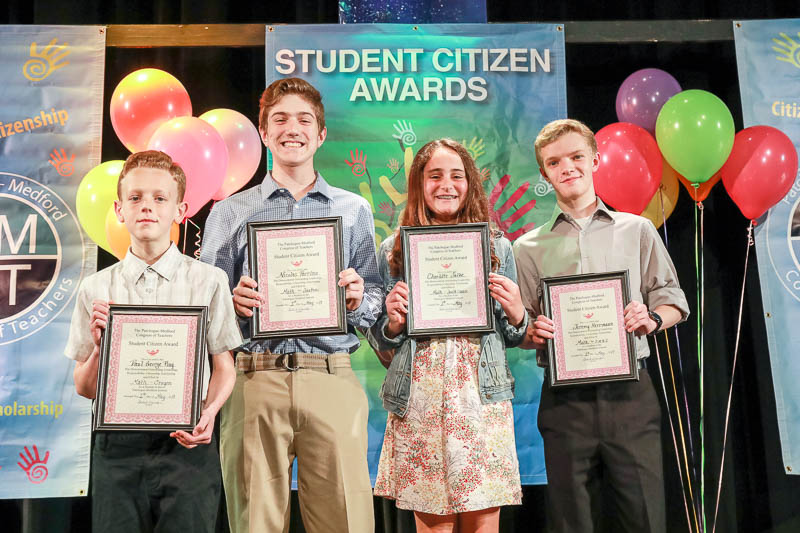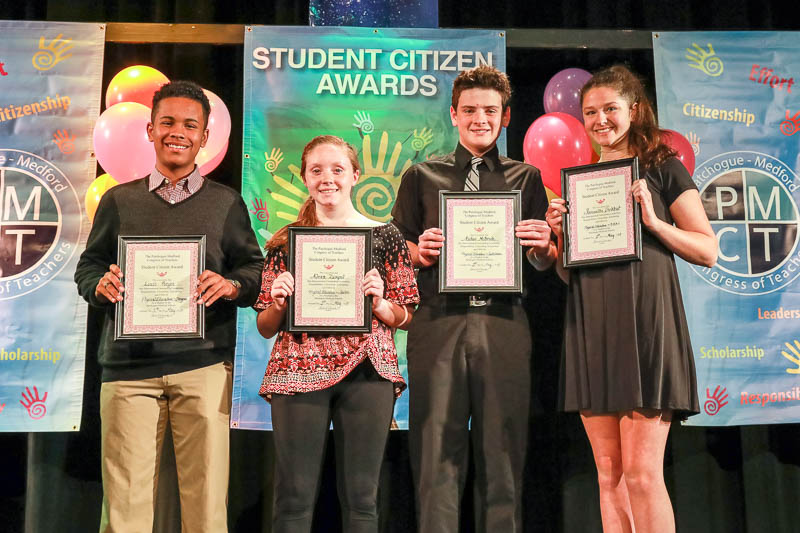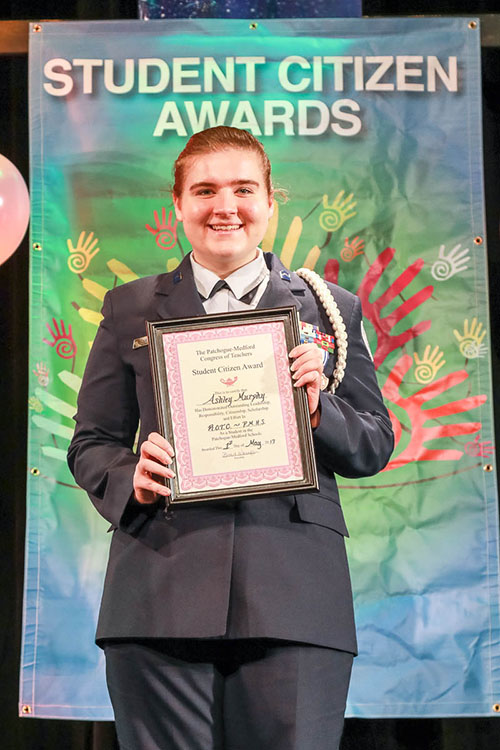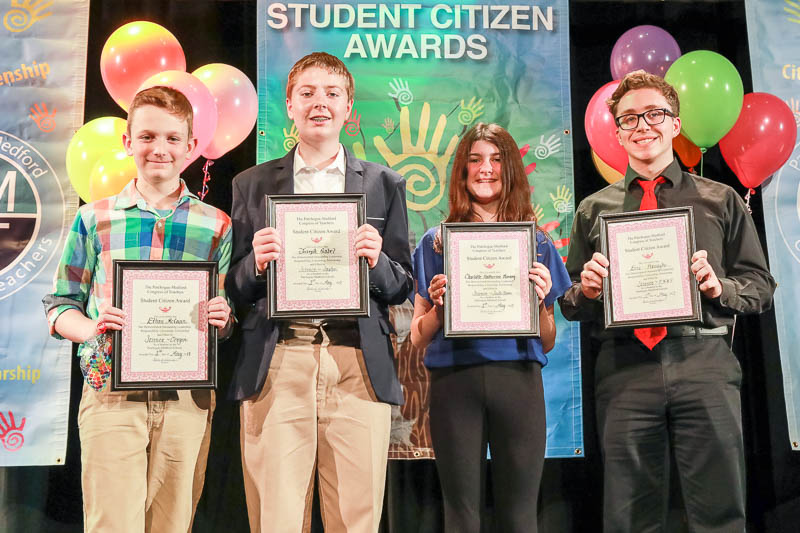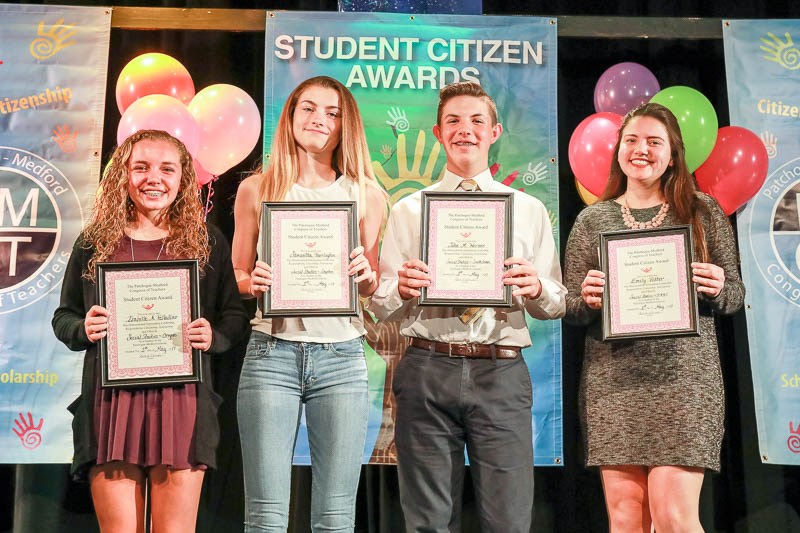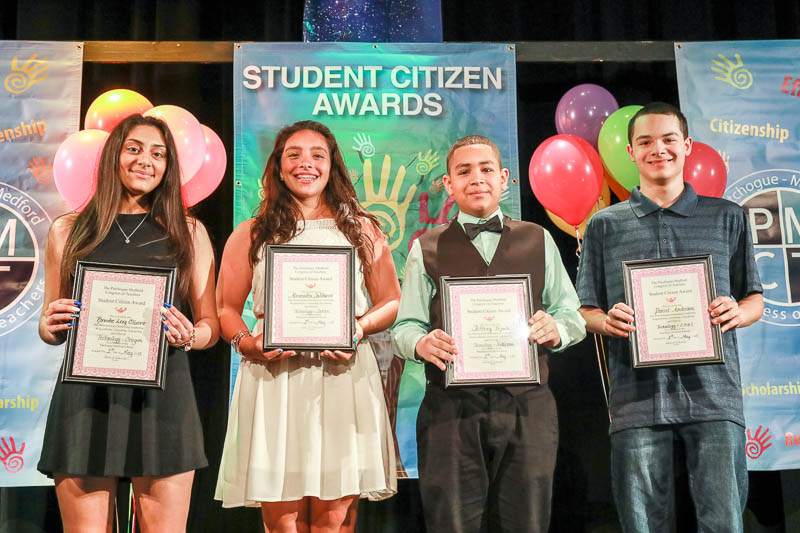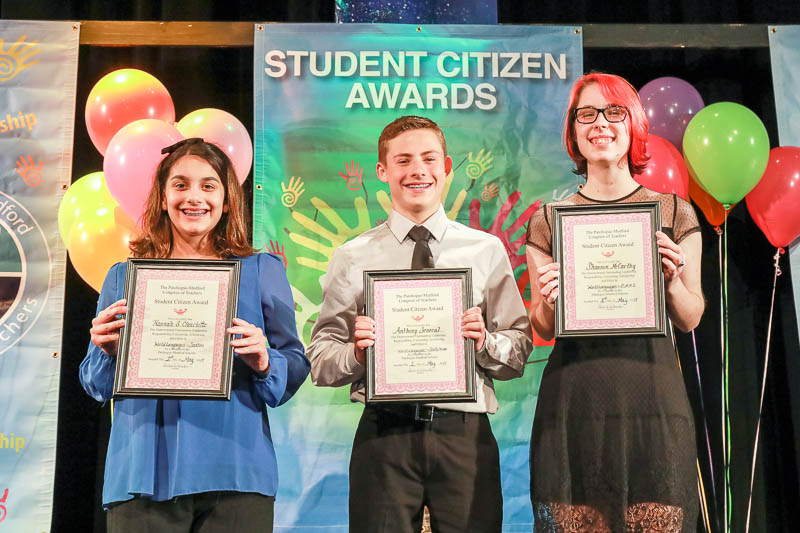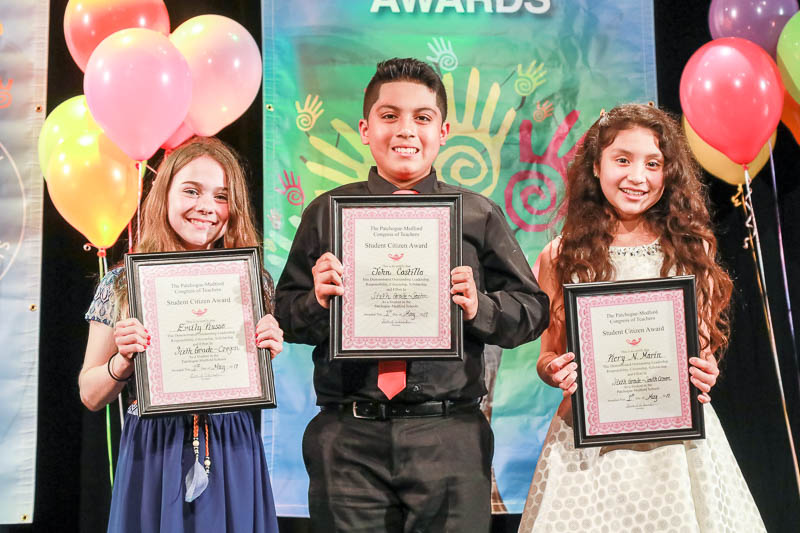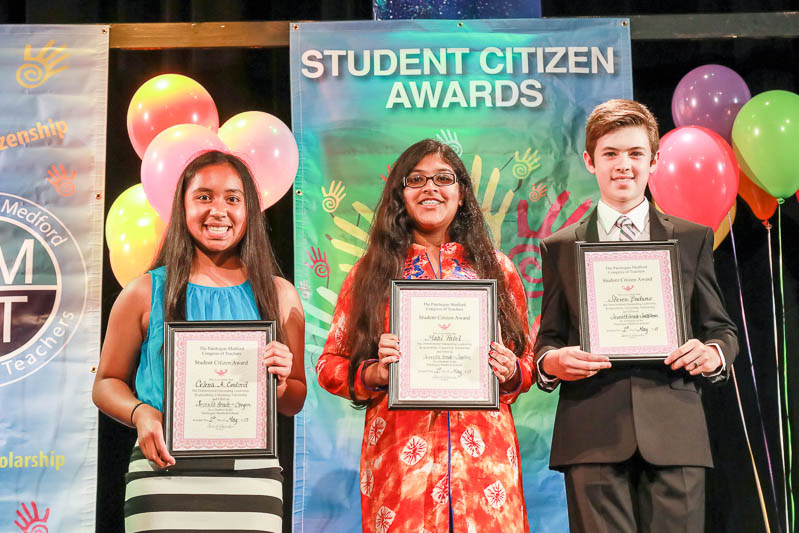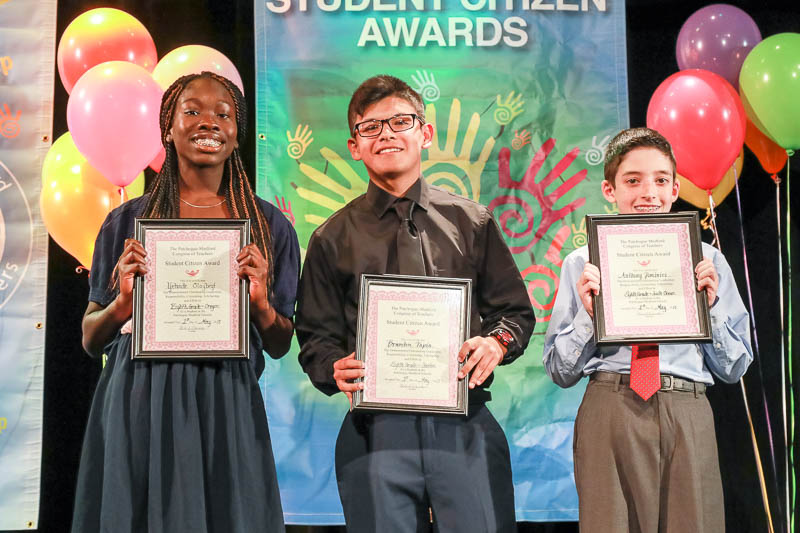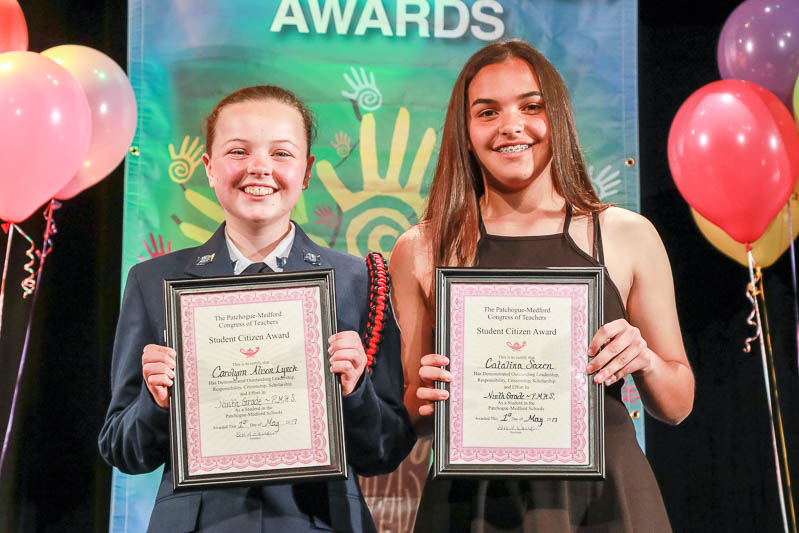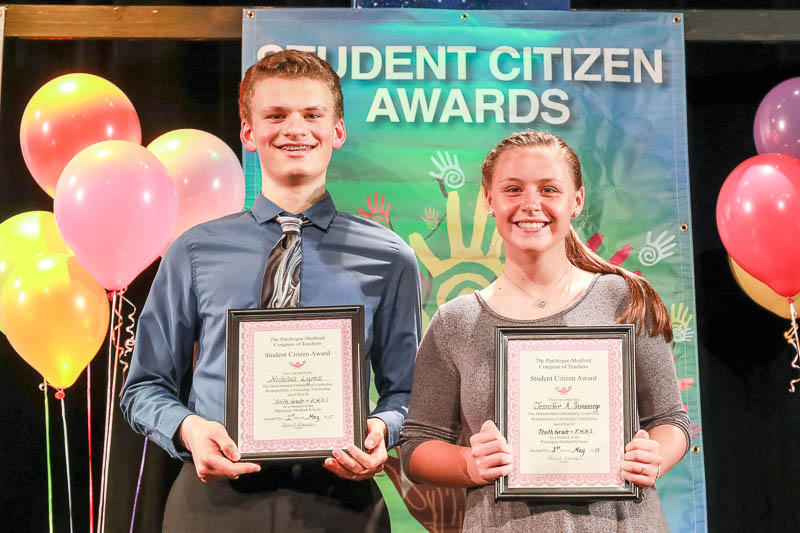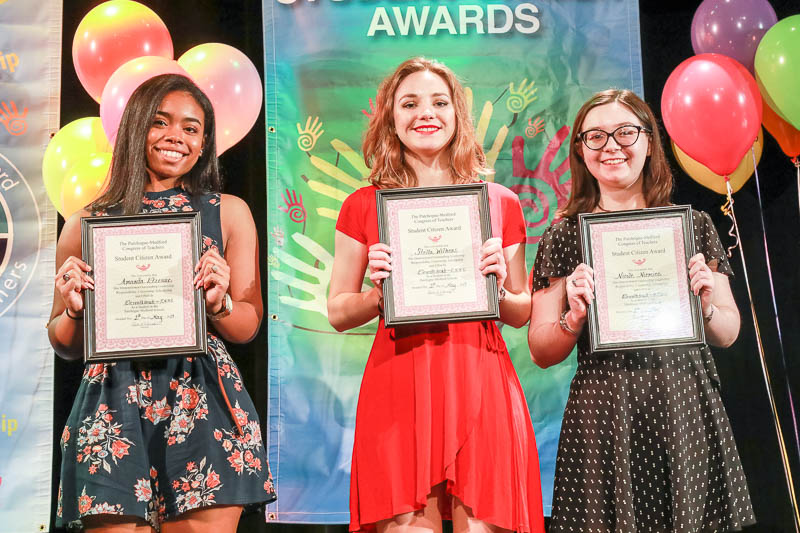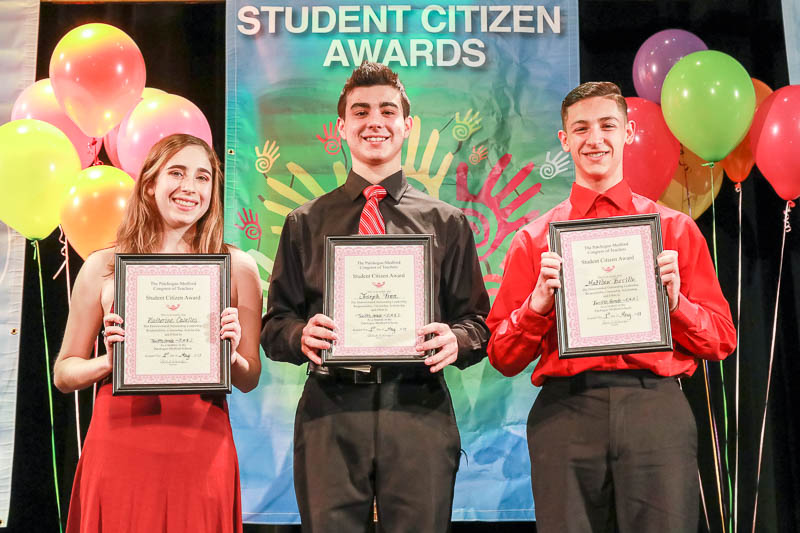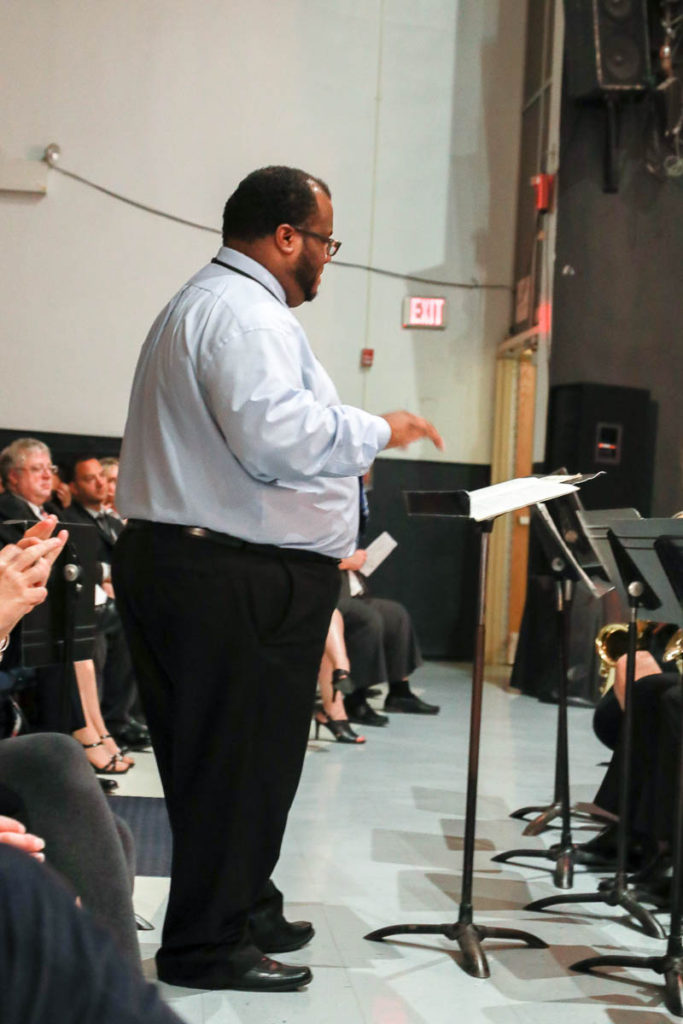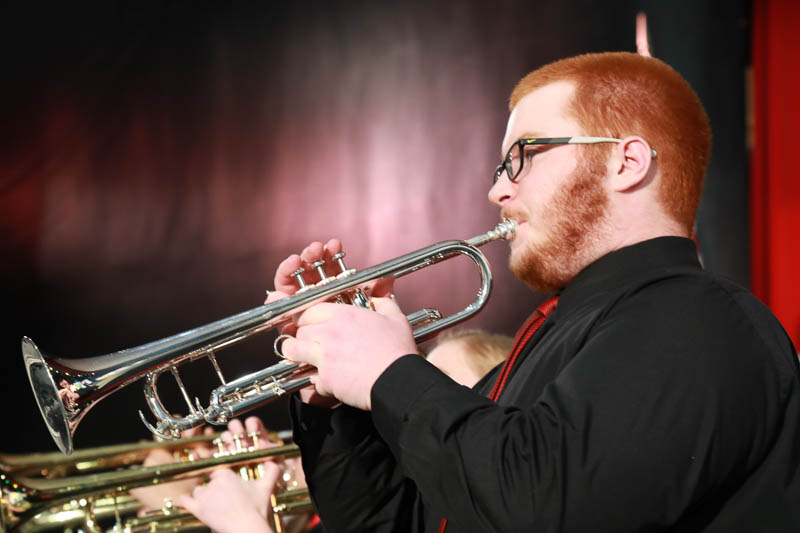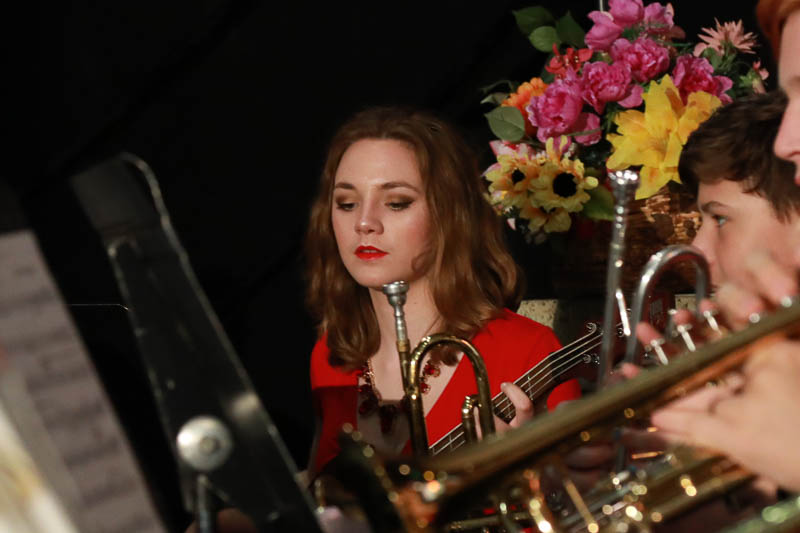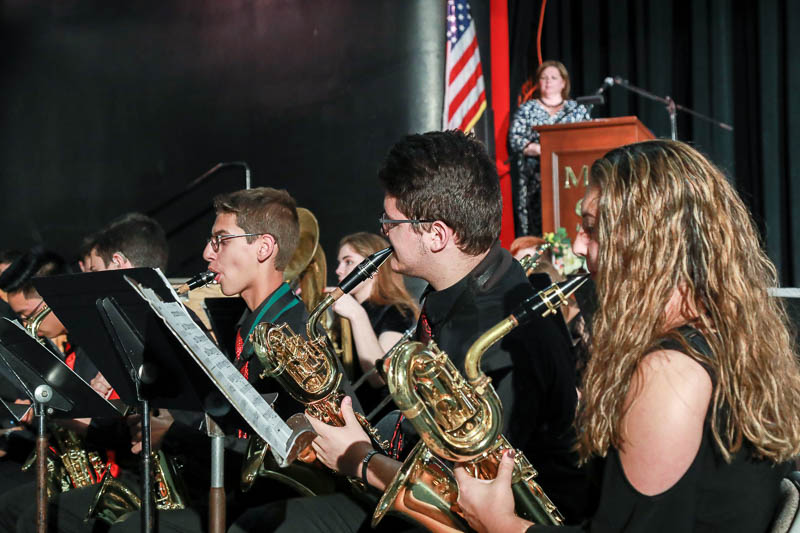 Barton Elementary
Pre K – Madison Diamond
Kindergarten – Cameron E. Russell
1st grade – Keira Methven
2nd grade – Nathaly Viviano
3rd grade – Skylar McAvoy
4th grade – Katherine Alvarado
5th grade – Kasey Elorriaga
Bay Elementary
Kindergarten – Declan Campbell
1st grade – Gabrielle Peppard
2nd grade – Brian P. McMurray
3rd grade – Violet Tirelli
4th grade – Ryan Gallelli
5th grade – Elizabeth Ryan
Canaan Elementary
Pre K – Salvatore Brancato
Kindergarten – Melanie Salmeron
1st grade – Adriana Marie Davila
2nd grade – Stephanie Imparato
3rd grade – Joseph Klepper
4th grade – Liam Halpin
5th grade – Alexis Walters
Eagle Elementary
Pre K – Skylar Marie Figueroa
Kindergarten – Sophie Andrisani
1st grade – Hannah Odabasi
2nd grade – Sergio Xavier Martinez
3rd grade – Sophia Fox
4th grade – Ella McCann
5th grade – Antonio Drake D'Amore
Medford Elementary
Kindergarten – Cristian Garcia
1st grade – IvyLake V. Goldberg
2nd grade – Lillian Robles
3rd grade – Natasha Camila Foltmann-Silva
4th grade – Gaurab Biswas
5th grade – Abigail Anne Werner
River Elementary
Pre K – Harrison Charles Jantz
Kindergarten – Adrianna Marie-Londen Gentile
1st grade – Mikey Hoesterey
2nd grade – Parker Trpicovsky
3rd grade – Matthew Garone
4th grade – Visha Patel
5th grade – Emily Barreto
Tremont Elementary
Kindergarten – Ashmitha Sivapokaran
1st grade – Olivia Anello
2nd grade – Alejandra Fernandez
3rd grade – Marie Cataldo
4th grade – Dylan VanderSchuyt
5th grade – Rithika Sivapokaran
Oregon Middle
6th grade – Emily J. Russo
7th grade – Celena A. Coutard
8th grade – Yetunde Olagbegi
Art – Mya A. Smith
English/ELA – Taryn McGovern
ENL – Michelle Gonzalez
Health – Anastacia Stratton
Home & Careers – Eloise P. Portal
Math – Paul George Ray
Music – Frank Venero
Physical Education – Louis Reyes
Science – Ethan McCann
Social Studies – Isabelle A. Palladino
Technology – Brooke Lexy Olivero
World Languages – Jessica Reilly
Saxton Middle
6th grade – John Castillo
7th grade – Mahi Patel
8th grade – Brandon Tapia
Art – Elizabeth Schwartz
English/ELA – Rachell Rubio
ENL – Juliana Penaranda
Health – Amalia Zois
Home & Careers – Esly Escobar
Math – Nicolas Parrino
Music – Christina Calaitges
Physical Education – Alexa Zumpol
Science – Joseph Gabel
Social Studies – Samantha Farrington
Technology – Alexandra Salducco
World Languages – Hannah S. Cianciotto
South Ocean
6th grade – Kery N. Marin
7th grade – Steven Badamo
8th grade – Anthony Dominici
English/ELA – Sydney Jane Rooney
ENL – Kemberlyn Cruz
Health – Jaylene Zhicay
Home & Careers – Matthew John Motl
Math – Charlotte Salke
Music – Krysten Elizabeth Rafferty
Physical Education – Aiden McBride
Science – Charlotte Katherine Rooney
Social Studies – John M. Werner
Technology – Jeffrey Tejada
World Languages – Anthony Senecal
Pat-Med High
9th grade – Madison May Wyatt
9th grade – Caroline Lynch
9th grade – Catalina Saxen
10th grade – Katie Wright
10th grade – Nicholas Lyons
10th grade – Jennifer A. Samaniego
11th grade – Nicole Niemiec
11th grade – Stella Rae Wilkins
11th grade – Amanda Etienne
12th grade – Matthew Parrillo
12th grade – Joseph Finn
12th grade – Katherine Caselles
Art – Emma Reily Smith
Business – Yadiel Corporan
English/ELA – Hailey Julian
ENL – Jose Granados
Health – Brandon J. Stark
Math – Jeremy Herrmann
Music – Brian Roberts
Physical Education – Samantha Dickhut
ROTC – Ashley Murphy
Science – Eric Keough
Social Studies – Emily Potter
Technology – Daniel Anderson
World Languages – Shannon McCarthy
EVA DAVIS AWARD WINNERS
Elementary – Tremont – Jace Rogers
Middle School – Oregon Daniel Ramos
High School – Dayana Tacuri Berrezueta