The Patchogue-Medford Congress of Teachers is proud to announce that it has won a New York State United Teacher's Solidarity Grant.   Our executive board designed a strategic plan in 2015 that focused on building member engagement and building stronger coalitions within our community.  Through the hard work of our Political Action Chair, Syndee Zegel and past PMCT secretary, Linda Nowicki, a grant was written to help fund our plan.   The $15,000 award will be used to build member engagement through the use of "PMCT TV".  Each faculty room will have an LCD display installed and a continuous loop of information will be available for members to view so as to keep up to date.  Also, each faculty room will have a bulletin board installed that will be dedicated to keeping  the PMCT up to date with pertinent information
The plan also calls for ways to work with our community groups.  Each elementary teacher will be providing note pads to the parents of their students to keep the lines of communication open. Teachers will also be using new stationary purchased through the grant for parent/teacher communication.  Along with the Chamber of Commerce, we'll provide educational activity books branded with a PMCT Logo for a "Safe Halloween Event".  Finally, our local will construct a float for use in local parade events.
The PMCT is dedicated to meeting the needs of both its members and the community: working together to educate the whole child.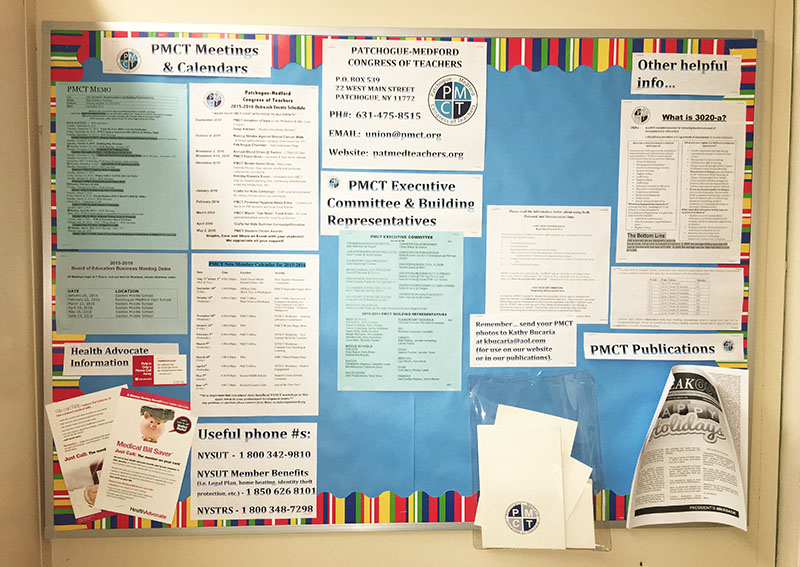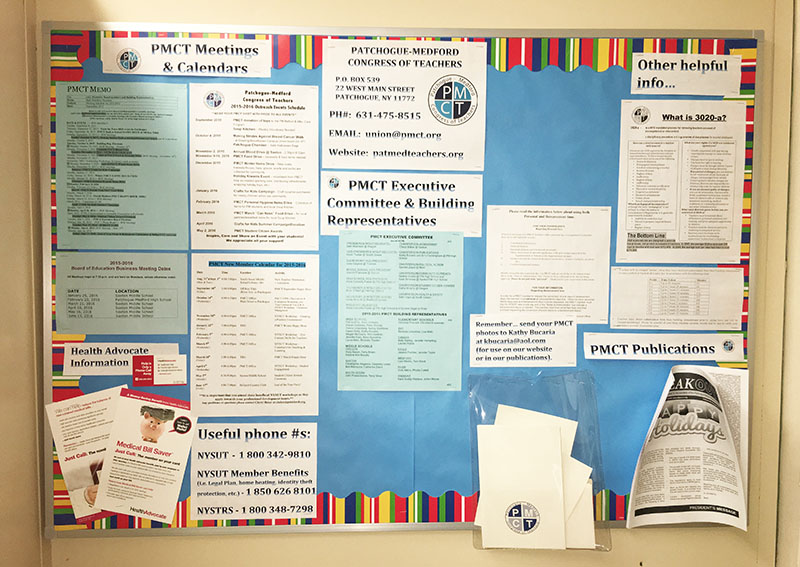 These bulletin boards are in faculty rooms in all our buildings to keep members informed.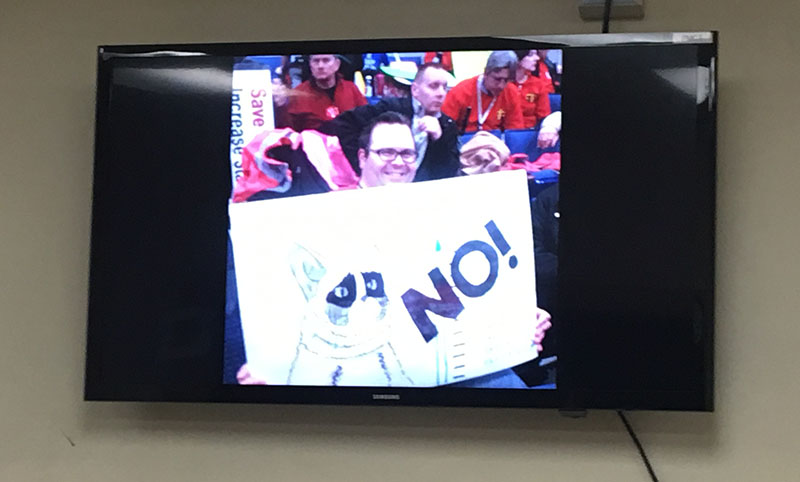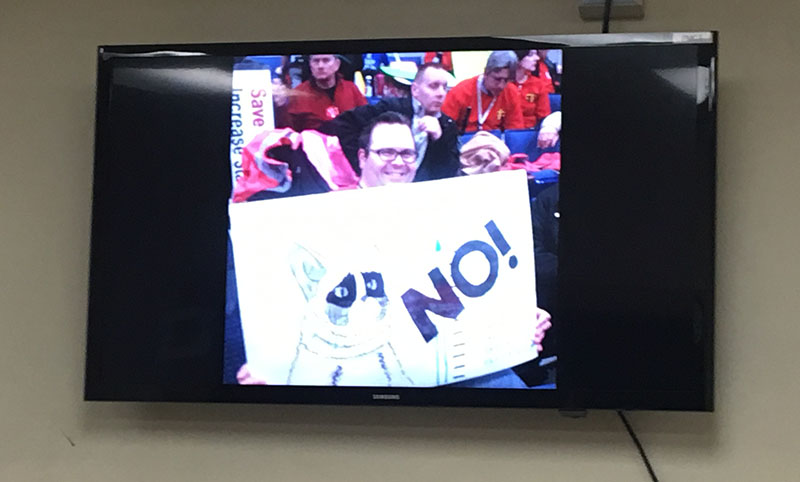 These TV's are in faculty rooms in our buildings highlighting all our activities.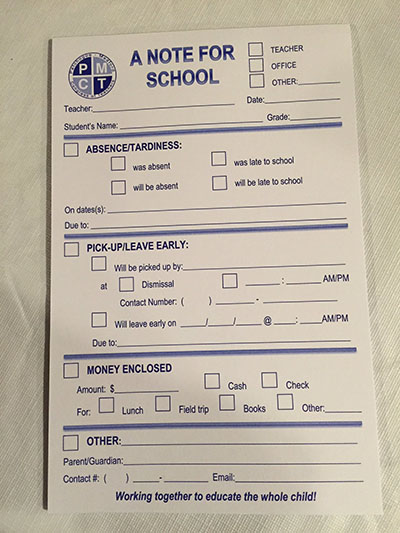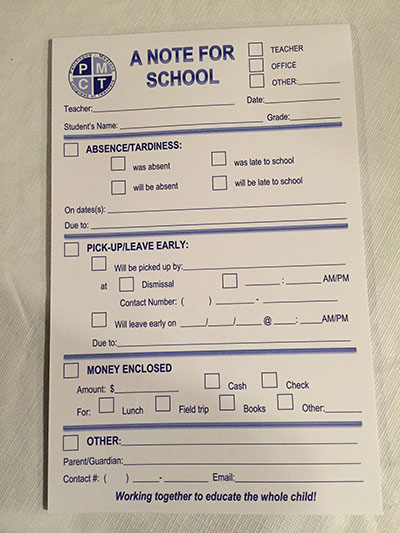 Notepads were given to all K-5 parents at open house nights.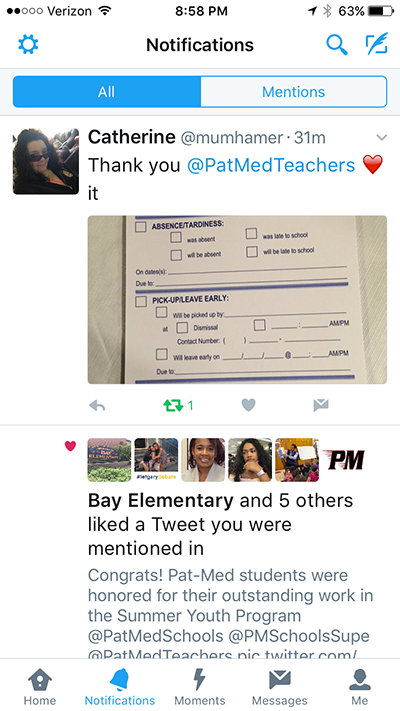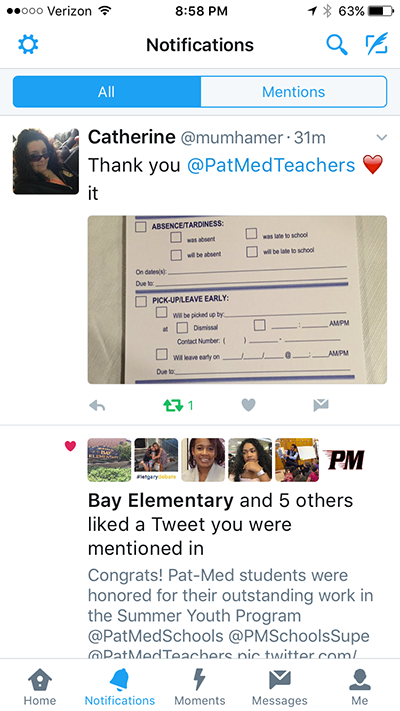 A tweet from a happy parent thanking us for the notepad.