The 2016 AFT convention was held at the Minneapolis Convention Center from July 17-21, 2016. Representing PMCT at the convention were Beth Warnken, PMCT President, Kevin Toolan, PMCT Vice President, Alicia Connelly-Foster, PMCT Secretary, Syndee Zegel, PMCT Political Action, and Linda Nowicki, PMCT Past Secretary and Delegate. At this years convention AFT celebrated 100 years of representing educators. You can read more about the 100 year celebration at this link http://www.aft.org/100years.
The PMCT delegates attended the educational issues committee where ESSA, recess and the I Refuse resolutions were discussed and debated.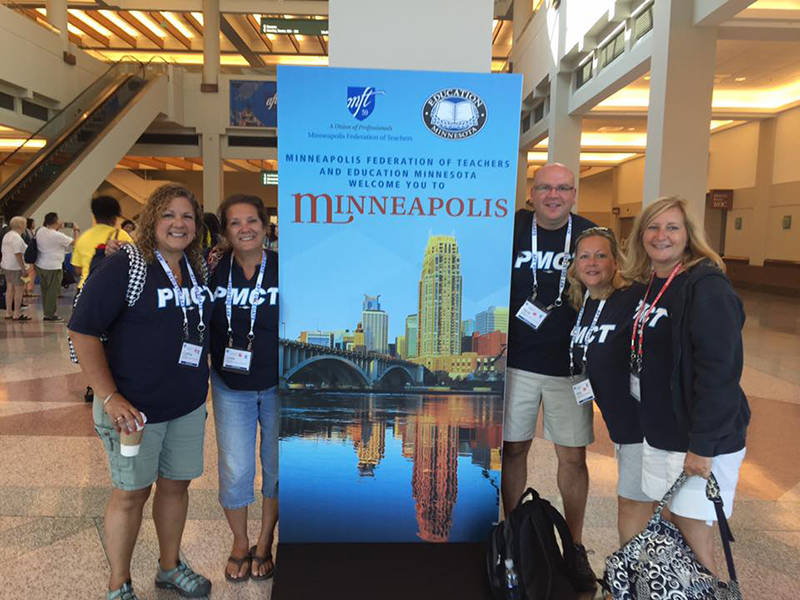 Syndee Zegel, Linda Nowicki, Kevin Toolan, Alicia Connelly-Foster and Beth Warnken at the Minneapolis Convention Center representing PMCT.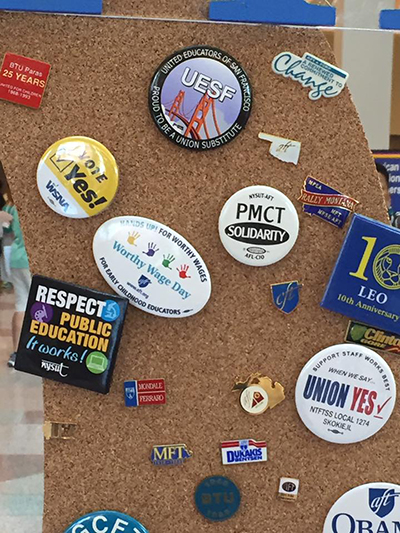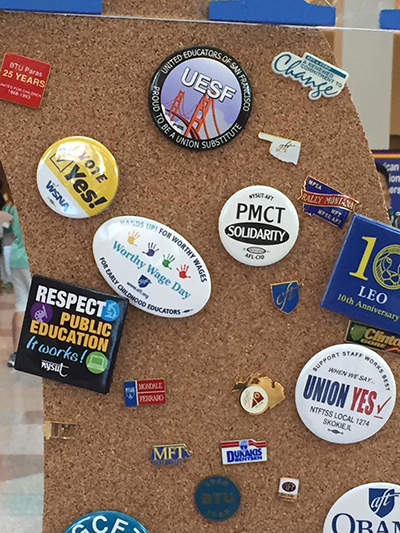 The pin wall with our PMCT solidarity pin front and center.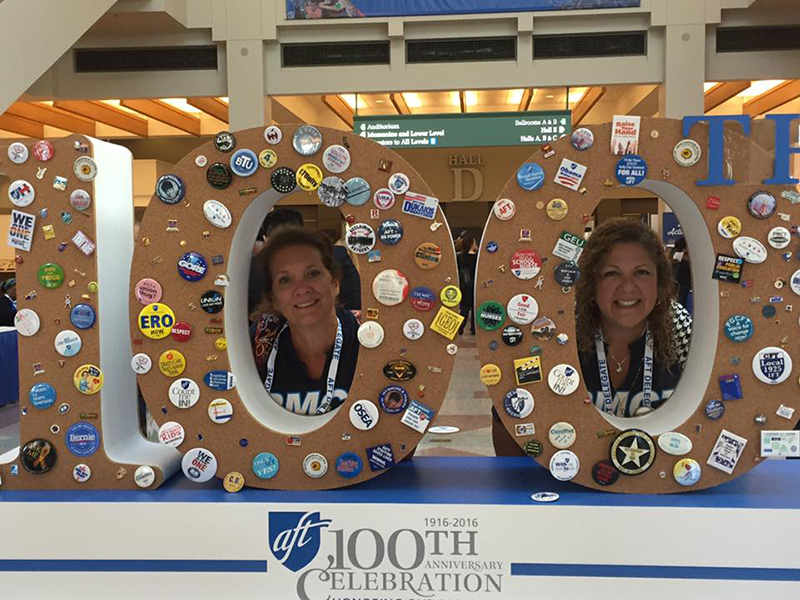 Linda Nowicki and Syndee Zegel at the 100 years pin display.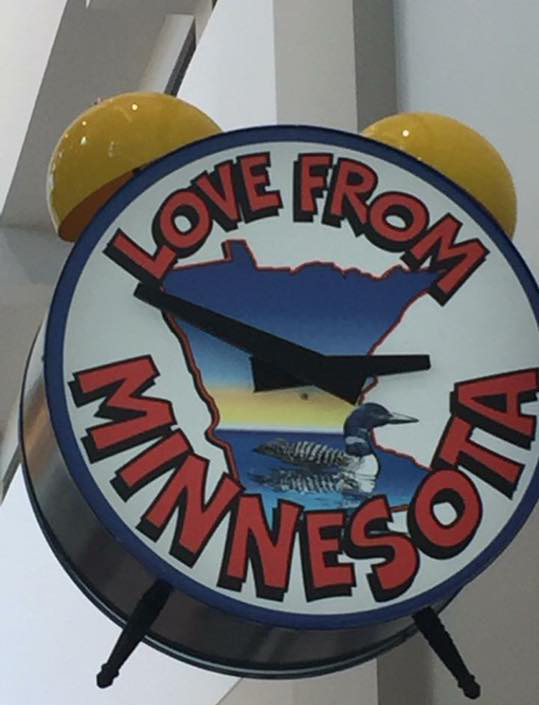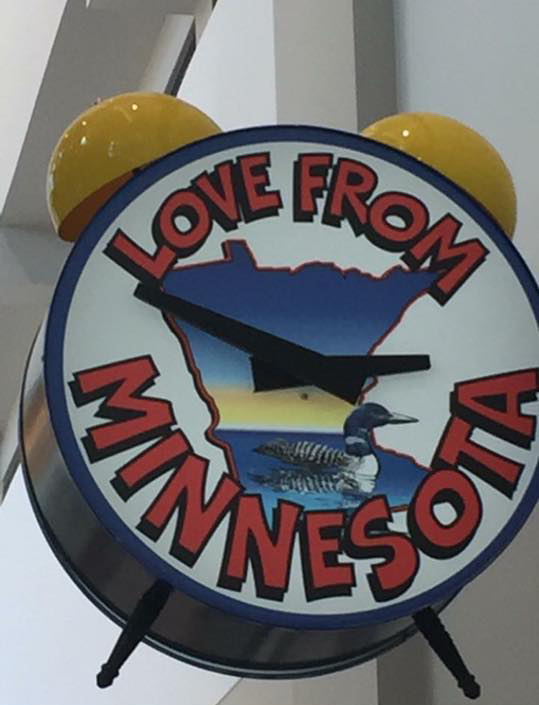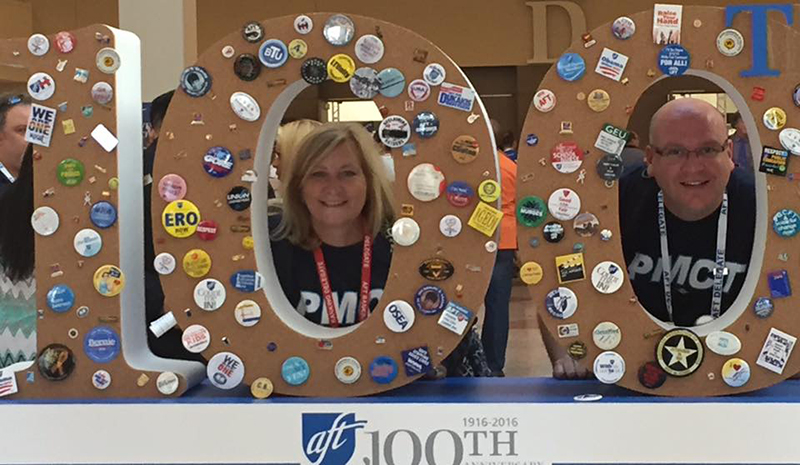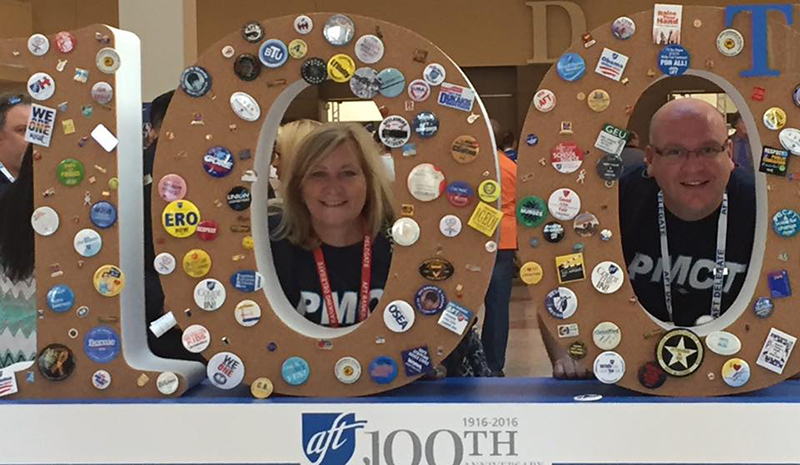 Beth Warnken and Kevin Toolan at the 100 Years pin display.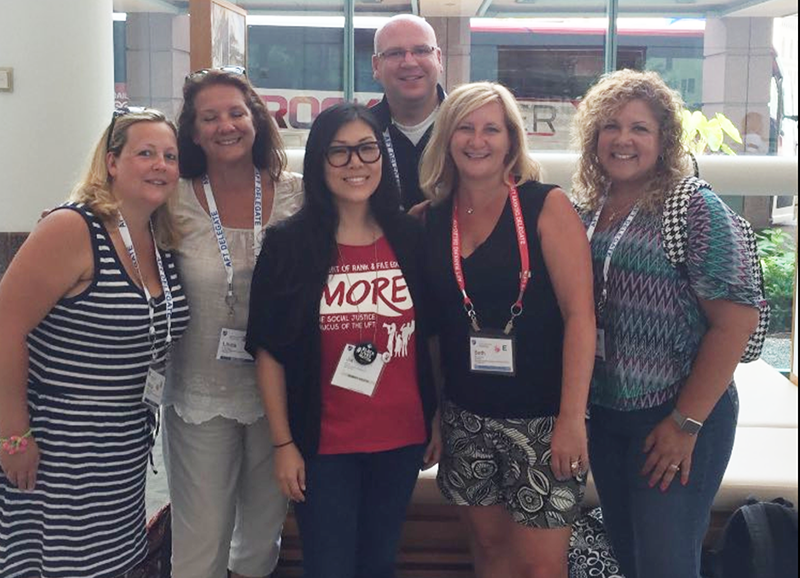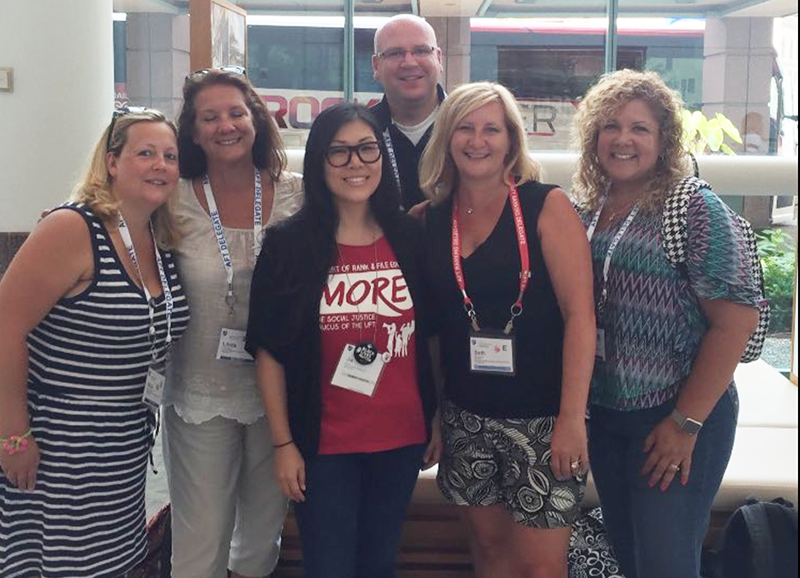 Our PMCT delegates pictured with UFT MORE leader Jia Lee.